WeatherMAX® Outdoor Performance Fabric was developed from the need for a fabric that would retain its color and strength in severe outdoor exposure, yet still provide a beautiful, rich appearance.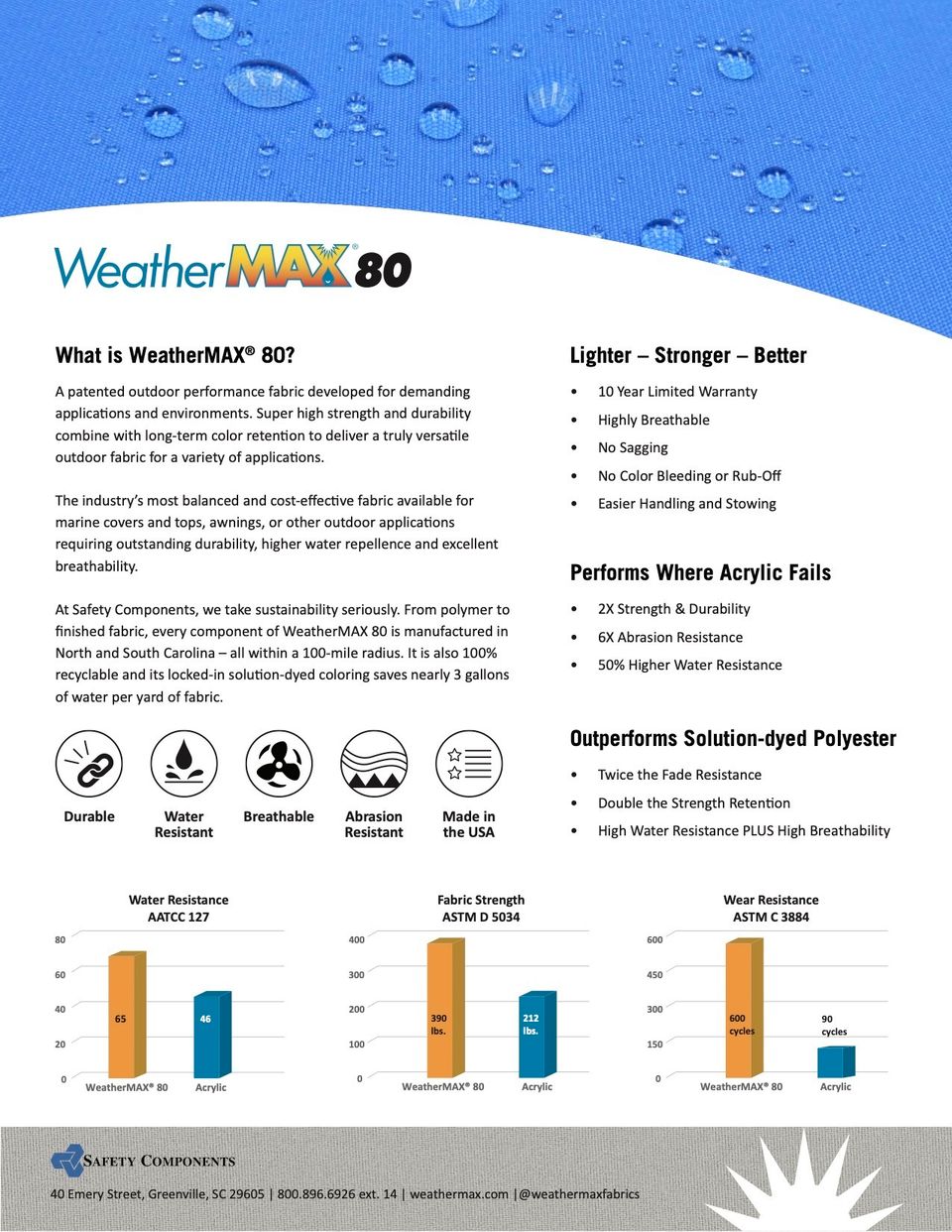 Super high strength and durability combine with long-term color retention to deliver a truly versatile outdoor fabric for a variety of applications. The industry's most balanced and cost-effective fabric available for marine covers and tops, awnings, or other outdoor applications requiring outstanding durability, higher water repellency and excellent breathability.

Contact us today for your free estimate!